Technical characteristics:
◆ What is 360 cryolipolysis? 360-degree full range of cooling and heating, 
freezing at minus 10℃ to positive 45℃ heating, 4 groups cycle modes for
operation, parameters can be set flexibly; 8 pcs different sizes cryo handles 
are suitable for different size areas and body shape.
◆ Independent power supply control operating system, running more stable 
and safer;
◆ Intelligent identification of the induction socket, insert the wrong accessories 
automatically alarm prompts to avoid mistake;
◆ The freezing head is made of soft silicone material, and the experience is 
more comfortable;
◆ After the cooling system starts or stops, it will automatically circulate water 
for 1 minute to ensure cooling and Heat dissipation;
◆ Real-time environmental dynamic temperature control monitoring under the 
working condition of the freezing head;
◆ The refrigeration module adopts the frost-proof safety module and 
automatically thermostats;
◆ The water cooling module uses a high-flow water pump to ensure that the 
water cooling efficiency
◆ The water pipeline adopts a series system. When the water circulation is abnormal, it can automatically stop working to ensure safe operation.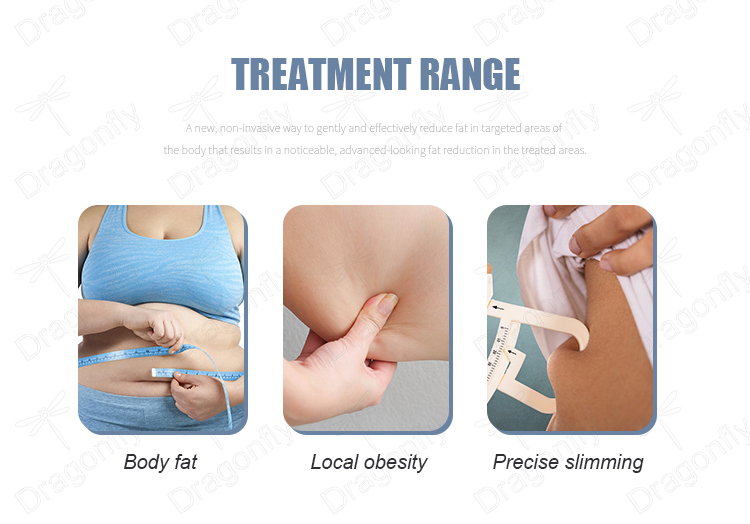  360° all-dimension surrounding cooling applicators
 The treating area is all-dimension cryolipolise Approach 100% frozen in full area
 A FREEZE CONTOUR PLUS treatment corresponds approximately 3 
treatments with typical fat freezing devices
 Only 35 to 45 mins time each treatment needed instead of 60 mins . Save 
about half treatment time to treat more customers .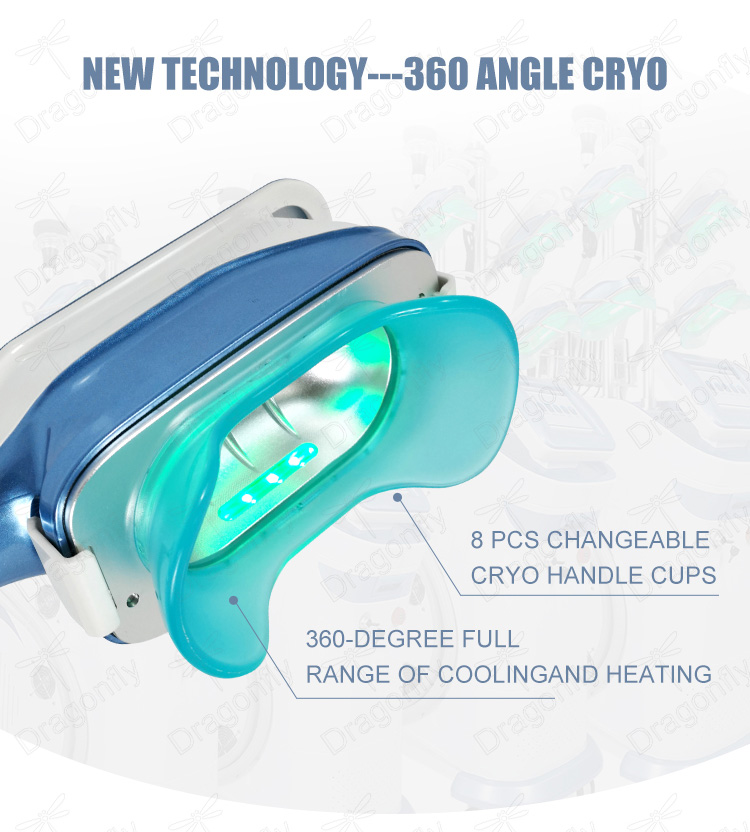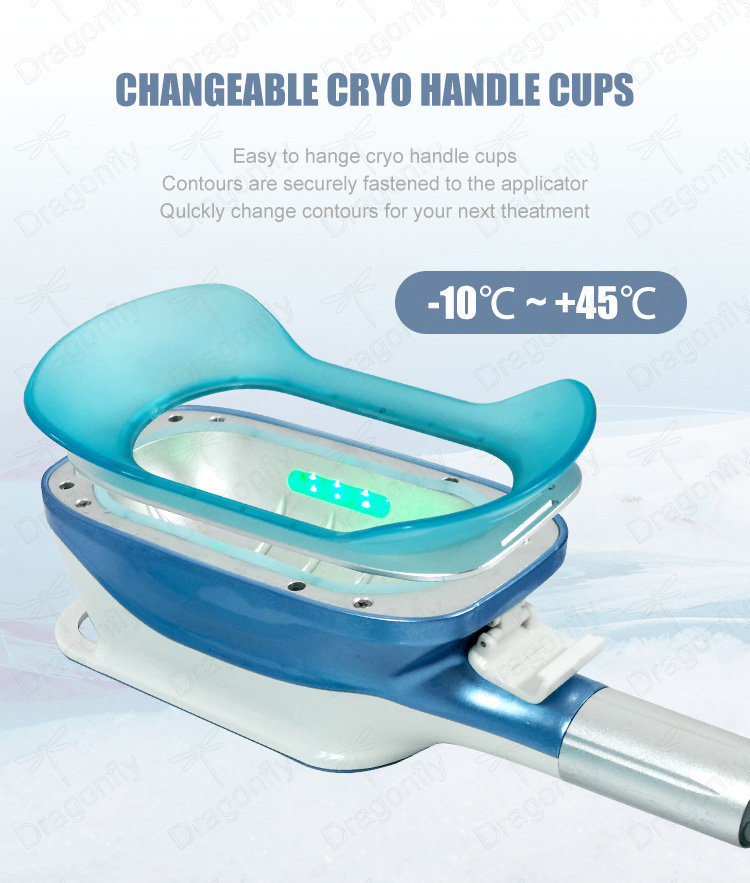 1#140*70mm;2#155*80mm;3#165*90mm
#1 APPLICATIORP:ideal for longer vertical areas of fat(I.E.abdomen and
flanks).also suggested for the arms.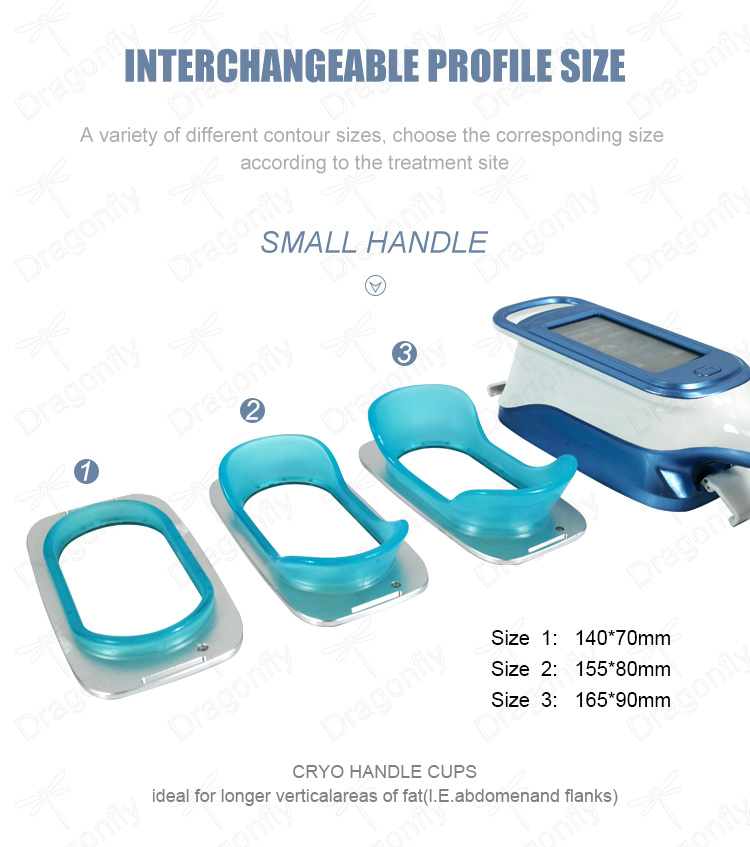 1#195*85mm;2#210*90mm;3#215*100mm;4#230*105mm
#3/#4 APPLICATIOR:for flanks.curved cup design allows for better placement 
and fit on curved or narrow parts of the body.
#2 APPLICATIOR:best matches with the contour of abdomen.most commonly 
used applicator used forthis area.